Salads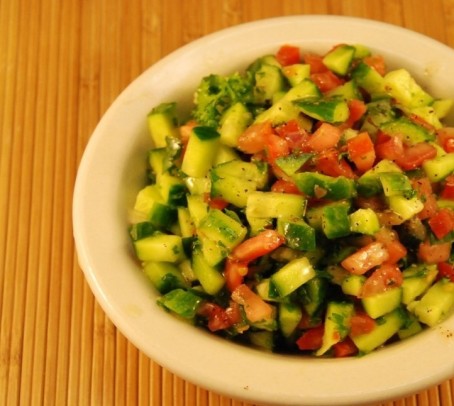 Shirazi Salad
Chopped cucumber, tomatoes and onions with fresh lemon juice and olive oil dressing.

Dinner Salad
Lettuce, tomatoes and cucumbers with a side of dressing.

Greek Salad
Lettuce, bell peppers, tomatoes, olives, parsley and feta cheese with olive oil and vinaigrette.
Cleopatra Salad
Cucumber, peppers, red onion, feta cheese, olives and tomato.