Lamb
All entrees are served with our basmati saffron rice, or grilled vegetables or French fries. You may substitute plain rice with cherry rice or dill-lima bean rice for $2.50 extra. We offer half rice and half salad or grilled vegetables, or french fries for $1.99 extra.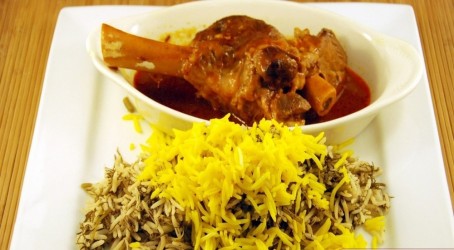 Lamb Shank with Baghali Polo
Basmati rice with herbs, lima beans and fresh dill, served with lamb loin shank.
Shish Lique
Lamb loin chops marinated and goldened on open flame BBQ.
Rack of Lamb Kabob Combo
Rack of lamb kabob with a skewer of char-broiled ground beef kabob.